Water Damage / Flood Cleanup / Basement Drying
Levittown, PA

Royal Water Damage Restoration is a local water removal, flood damage, sewage overlflow, storm cleanup, basement and wall drying company servicing Levittown, PA and it's surrounding areas. We're experienced local professionals and have been awarded an A+ rating by the Better Business Bureau and a Grade A by Angies List.

Royal Water Damage offers NO OBLIGATION - FREE ESTIMATES, 24hr emergency service and can be at your home or business in less than 45 minutes. Our staff (all of whom have passed extensive background checks) are all certified trained professionals who are ready to help assess damage, cleanup debris, drying, water or waste removal, repair damage, and property restorationcaused by: water damage, flooded basements, sewage backups and spills, fire, smoke, wind, mold and mildew.


Call today for your no-obligation, FREE Estimate - (215) 657-2244
Water Damage & Flood Cleanup in Levittown, PA - At Royal Water Damage, our Certified Technicians are on call 24/7, equipped with fully loaded emergency units, ready to handle all type of jobs any time of the day. We will arrive within 45 minutes to start immediately with water extraction, to enable dry out of the affected area and avoid further damage. We are aware that immediate and expert attention needs to be given to leakage and overflows from water heaters, dishwashers, refrigerators, washing machines, roofs and sewer backups. Problems can arise if the drying of water is not handled in the correct manner. If the right process is not executed correctly the restoration of your home or business will take longer and be more expensive than you expected.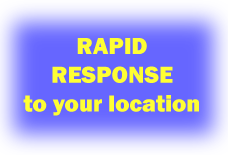 Smoke Damage Cleanup in Levittown, PA -Fire and smoke damage restoration is much more difficult than vacuuming, scrubbing, and washing repeatedly. Here are some of the steps that Royal Water Damage performs for smoke damage clean up and fire restoration. All soot must be removed; this requires a heavy duty vacuum and careful cleaning of each individual item. During this time, the house will be as open as possible for fresh air. After the soot has been removed wherever possible, smoke residue will be removed. This may require thermal fogging or chemical sponges. An ozone generator is another tool that can be used to remove the smell of smoke from a home. For fire and smoke damage restoration, we have a capable team who can help you restore as much of your home as possible. We can also bill insurance companies directly to save you time trouble during this difficult challenge.


Call (215) 657-2244 today to get your damage cleaned and property restored!
Sewage Cleanup & Remediation in Levittown, PA -Have you experienced or are you experiencing sewer damage? Sewage damage is a very severe problem - especially if the waste water is leaking into your home or office building. Royal Water Damage has Certified Technicians are on call 24/7, 365 days a year, equipped with fully loaded emergency units, ready to handle any sewage backup and ensure that everything is cleaned properly,disinfected and deodorized. It is essential that all of the infected areas are treated, whether it be floorboards, carpets, walls or furniture. Anything that has been contaminated requires immediate attention to prevent the spread of bio- contaminants including bacteria, fungi, viruses and parasites. Sewage backups create a severe health hazard. The longer the contamination process persists, the greater the potential for bacteria development & growth that may lead to some serious illness. Our team takes the necessary steps in order to make the environment of your home or business clean, healthy, and pleasant.
Whether it be a Flooded Basement, Frozen Pipes, Fire and/or Smoke Damage, Water Damage Restoration, Sewage Overflow or Commercial Water Extraction, Royal Water Damage is available to repair the damage! We take pride in our work and assure our customers 100% satisfaction. Contact us now for all your flood, smoke, fire, water restoration, odor and mildew control and dehumidification needs anytime 24/7.

Call us now at (215) 657-2244 for a NO obligation FREE estimate.
Our Services and Service Areas Include Levittown, PA 19055 and all surrounding areas
Water and Flood Damage Cleanup
Basement Water Removal
Removal and Drying
Dehumidification
Odor and Mildew Control
Complete Structural Drying
Wood Floor Drying
Wall Drying
Kitchen Cabinet Drying
Deodorize and Sanitize
Carpet Repair and Stretching
Upholstery Cleaning
Carpet Cleaning
Debris Removal
Tile and Air Duct Cleaning after Water Damage
Smoke and Fire Damage
Smoke Odor Removal
Structural/Content Cleaning
Structural Restoration
Complete Damage Clean Up
Tile and Air Duct Cleaning after Fire Damage
Sewage Cleanup
Extract All Visible Contamination
Disinfect All Affected Areas
Odor removal
Complete Damage Clean Up
Tile and Carpet Cleaning after Sewage Damage
Dry Area